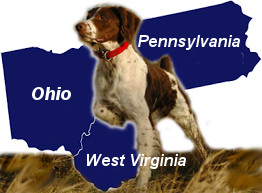 The International Brittany Club
Ohio - Pennsylvania - West Virginia
Home of The The International Brittany Championships and Classics
STANDARDS
RESULTS
ARTICLES
CONTACT
HOME
THE TR-STATE BRITTANY CLUB IS A REGIONAL CLUB
OPERATING UNDER THE SANCTION OF
THE AMERICAN BRITTANY CLUB AND THE AMERICAN KENNEL CLUB
RESULTS 2006
---
2006 International Open All-Age Championship & Amateur All-Age Classic Results
The The International Brittany Bird Dog Club held the International Brittany Open and Amateur All-Age Championships and Classics at the Mingo Sportsman Club grounds in Bloomingdale, OH. This years events started on March 25, 2006 and ended on March 28, 2006. This is the second year for this Championship and this is the first year as an AKC Classic. If you have never been here before, you better believe that these are absolutely incredible All-Age Grounds!
The Trial is run by the The International Brittany Club, with help from the members of the Mingo Sportsman Club. They really went out of their way to put on a top notch event!
The grounds proved to be really challenging, even for the biggest running dogs. They were hoping for a larger entry, but due to Ben Lorenson's truck breakdown, they lost 8 open and 5 amateur entries. More people should check out this venue next year, the The International Brittany Club is also thinking about adding a Shooting Dog CH/Classic in conjunction with the All-Age events.
Congratulations to all the winners and a big thank you to everyone who helped make this a Successful and Fun field trial. (LP)
International Brittany American Field All-Age Championship - 21 Entries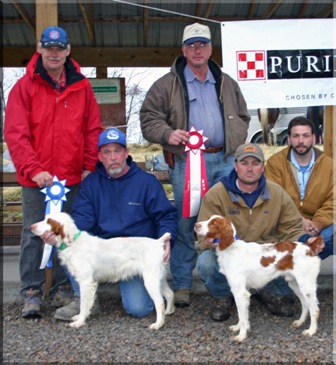 | | | |
| --- | --- | --- |
| Champion | KT's Artic Gladiator | O/H Dennis McClary |
| Runner Up | Linvels Ace of Diamonds | O-Paul Pollack H-Tom Tracy |
International Brittany AFTCA All-Age Championship - 24 Entries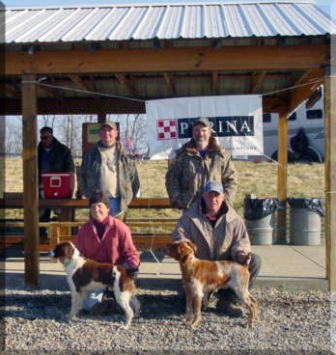 | | | |
| --- | --- | --- |
| Champion | Clyde's Micro Breeze | H-Lisa Podraza O-Lisa Podraza/Paul Pollock |
| Runner Up | Holliewood Bruiser | O/H-Robert Szymanek |
International Brittany Open ABC All-Age Classic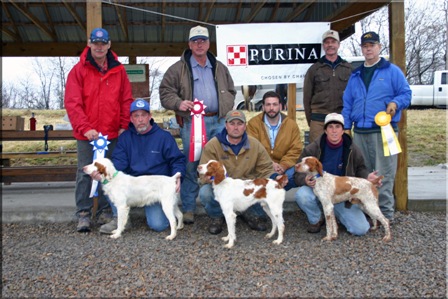 | | | |
| --- | --- | --- |
| 1st Place | FC/AFC Kt's Artic Gladiator | O/H Dennis McClary |
| 2nd Place | Linvels Ace of Diamonds | O-Paul Pollack H-Tom Tracy |
| 3rd Place | Dakota Alley Cat | O-Bo Ackerman H-Tom Tracy |
| 4th Place | Withheld | |
International Brittany Amateur ABC All-Age Classic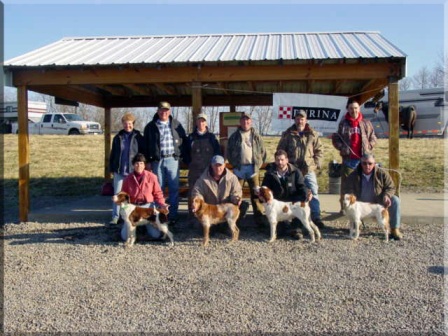 | | | |
| --- | --- | --- |
| 1st Place | FC Clyde's Micro Breeze | H-Lisa Podraza O- Podraza/ Pollock |
| 2nd Place | Holliewood Bruiser | O/H-Robert Szymanek |
| 3rd Place | Holliewood Magic Man | O/H-Robert Szymanek |
| 4th Place | NFC/FC/AFC Diamond Hill Dan | O/H-Paul Pollock |