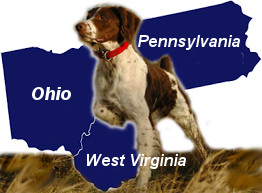 The International Brittany Club
Ohio - Pennsylvania - West Virginia
Home of The The International Brittany Championships and Classics
STANDARDS
RESULTS
ARTICLES
CONTACT
HOME
THE TR-STATE BRITTANY CLUB IS A REGIONAL CLUB
OPERATING UNDER THE SANCTION OF
THE AMERICAN BRITTANY CLUB AND THE AMERICAN KENNEL CLUB
RESULTS 2016
---
2016 International Brittany Classics
The 2016 International Brittany Classics were held March 21-25 on the beautiful grounds of the Mingo Sportsman Club in Bloomingdale, OH. The folks at Mingo are continually working to make improvements to these wide open grounds. Newcomers to the venue were impressed with what they saw and vowed to return. To run an event such as this you need a lot of help. We would like to thank our major supporter, Purina for their generous donation.
We had 6 very diligent judges who managed to judge the three Classics in one week's time. We would like to thank Grand Amateur Limited All Age judges Paul Richards and Ed Bartoswiewicz; Grand Open Limited Gun Dog judges Meredith Mays and Rich Pristov; and Grand Open Limited All Age judges Stan Williamson and Scott Weslow for their hours in the saddle.
What would a write-up be without talk of the weather? This year was no different. We held our breath through the mild winter and the Groundhog's promise of an early spring. Looking back, I'd have to say we were pretty lucky in the weather department. While the wind did make things difficult on a few days, we didn't experience any weather delays.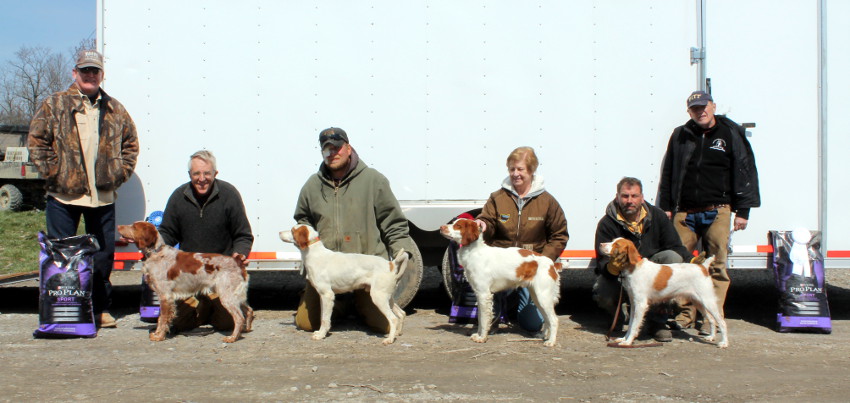 We started Monday with the Amateur All Age Classic. This year's winner was JJ's Tasmanian Devil for owner handler Joe Williams. Tommy Thomas handled Dave Webb's Glad Run Irish to the Runner-up honors. Other strong performances were turned in by Joe's JJ's Levi The Lion Hearted in third place and Jack Alexander's Chancey's Frozen Asset in forth.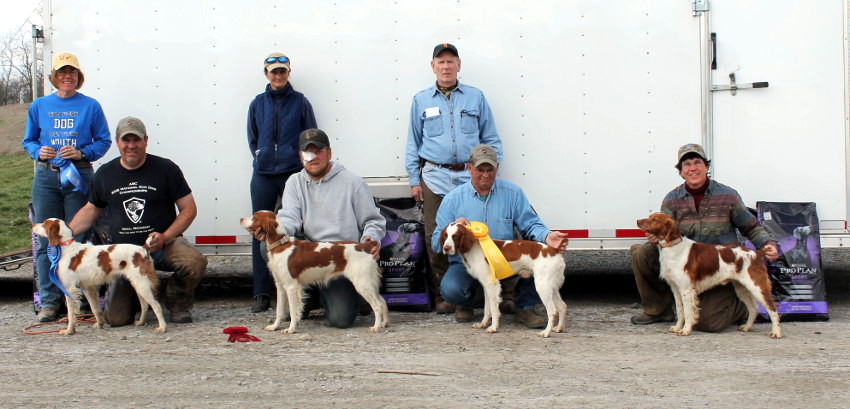 As the temperatures warmed up on Tuesday afternoon we started the Gun Dog Classic. Woodland's Money Pit, owned by Karen Schram and handled by Jim Johnson was this year's winner. A close race for the Runner-up placement was consistent placer TNT's Raise'N A Ruckus, owned and handled by Tommy Thomas. Magnum High Velocity, owned by Vince Anderson, handled by Jim Johnson and TNT's Blazing Shoshoni Shake'N Bake, Tommy Thomas, rounded out the field with 3rd and 4th place honors.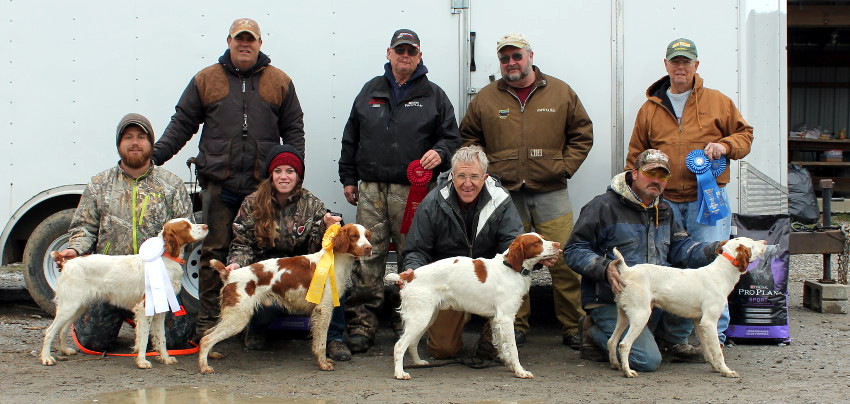 The winds really started to pick up Thursday morning, just in time for the start of the Open All Age Classic. Tom Tracy piloted Glade Run Irish to the win while JJ's Levi The Lion Hearted put in a strong performance to take the Runner-Up slot for Joe Williams. These 2 dogs have certainly been on a roll this spring! Two newcomers chased the winners with their performances. Remmi, owned by Jason McGuirk and Deanna Quinn captured third place and Romance's Texas Two Step owned by Julie Romance finished in 4th, both handled by Jim Johnson. Congratulations to all this years winners!
---